If you've come here, news of the world's hottest new pepper has probably reached you. While everyone has been trembling at the sight of the Carolina Reaper, today they are curiously looking for a new champion. But where did this pepper come from? And does it really exist?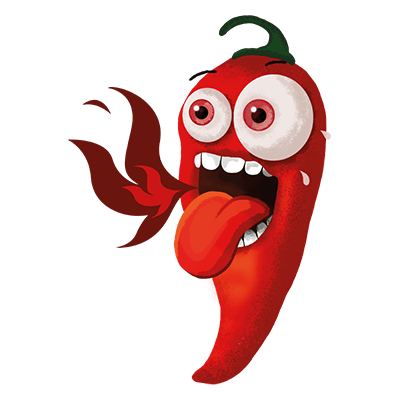 The current record holder for the world's hottest pepper is the Carolina Reaper. Her primacy is also proven by her entry in the Guinness World Records. Since 2013, it has dominated all other chili peppers.
A possible competitor
The Carolina Reaper was cultivated by Ed Currie of the PuckerButt Pepper Company. So it is not surprising, that the announcement, that this grower had cultivated an even hotter chili, generated excitement and interest. He provisionally named this chili pepper Pepper X.
| | |
| --- | --- |
| Name | Pepper X |
| Species | Capsicium Chinense |
| Scovile scale | 3 180 000 SHU |
| Taste | Sweet with fruity notes |
| Origin | USA |
What is the heat level of Pepper X?
When Ed Currie announced this sensation to the world in 2017, he also stated that this pepper was supposed to reach 3,180,000 SHU, which is almost a million SHU more than the Carolina Reaper! The only thing between her and the top spot is the official recognition by the Guinness World Records.
It is important to know, that the pungency of this pepper has not been officially measured, so it still cannot be declared the hottest. And this fact opens the door to speculation.
Chili pepper for the most courageous ones
The degree of SHU that Pepper X achieves makes this chili pepper a real challenge. Consider for yourself, even the Habanero itself can often bring on streams of sweat and tears.
Pepper X is 9 times stronger than Habanero. Doesn't that figure mean much to you because you're not a Habanero fan? Then you might find it helpful to know that Pepper X is up to 320 times stronger than Jalapeño!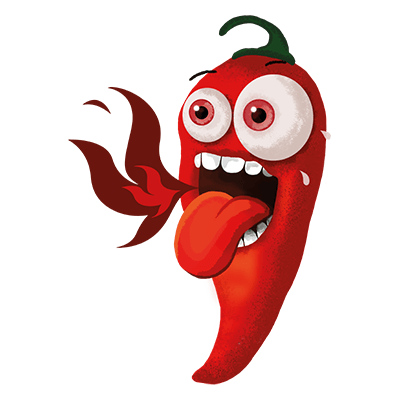 Culinary use
If you're wondering how you can use this pepper when cooking in the future, you don't have to think too hard. Given its record-breaking hotness, it will only be an ingredient in the hottest sauces or a one-off challenge for chili enthusiasts. It's more than obvious, that it won't be an ordinary cooking ingredient.
Birth of a new legend or a HOAX?
When this pepper, surrounded by legends, will officially enter the world of the hottest chili is still a question. Despite the fact, that its existence was announced back in 2017, there is still no official evidence of its extreme pungency. So it is therefore not surprising that there is some scepticism among fans.
Now, there is nothing to do but wait and see if the Pepper X will indeed be the new crowned queen of the hottest chili and if a new legend will take her place until the time of testing.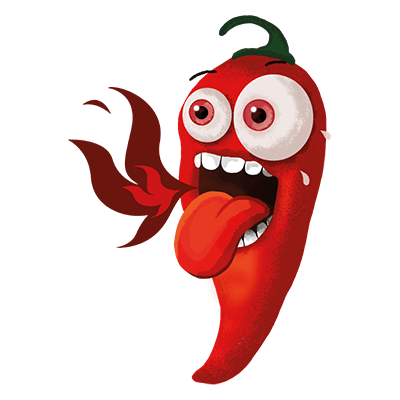 Meet the current chili record holder
Waiting for the new hottest pepper to be revealed is always exciting. However, don't forget that news of the new hottest pepper has been around a few times and still no one has managed to unseat the Carolina Reaper.
If you are literally obsessed with chili, then try our Hot Chip Challenge! The packet contains chips made from the world's hottest pepper and it's a real challenge for only the most persistent! If you can eat it and capture the whole thing on video and share it on social media with the hashtag #hotchipchallenge, you can enter our competition!
If you're not feeling up to the challenge yet, then try some of our other chili specials. You can start with sauces, jams, snacks, reach for one of the selected spices or try a few dried pepper pods.