Chilli lovers like to go as far as possible in their experiences. If you like to explore the limits of pain and your body, then you've found what you're looking for. Our Hot Chip Challenge is waiting for you!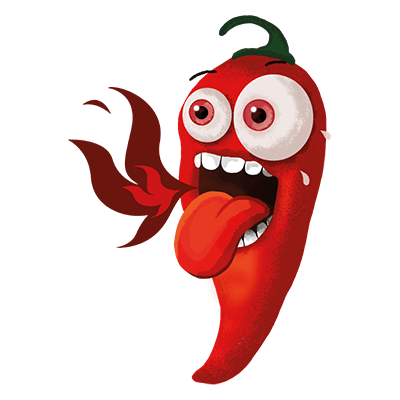 What is Hot Chip?
Basically, it is the world's hottest chip. It looks like a tortilla chip and it doesn't look dangerous at first glance. However, its unique seasoning makes it the world's hottest chip and you'll remember eating it for the rest of your life. The power of the chili will first attack your tongue and then it'll spread throughout your body. You can't do it without tears and sweat.
Where can I buy a Hot Chip?
Even if they try to convince you, never be fooled by cheap substitutes. Because the only and genuinely hottest chips are the ones from Hot Chip. We can guarantee you'll get what you're looking for. We make it ourselves right here in the Czech Republic. That's why we watch the quality and make sure you experience the power of the strongest chili.
Challenge Pack with the world's hottest potato chip
If you're ready to experience the hottest ride, buy a Challenge Pack from us. If you're expecting a bag of spicy nachos, you're wrong. In each pack, you'll find just one single chip that packs all the power of the world's hottest pepper. The pack also includes a glove. This is for safe handling of the chips. Because when we say it's going to be a real ride, we mean it.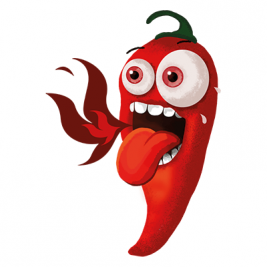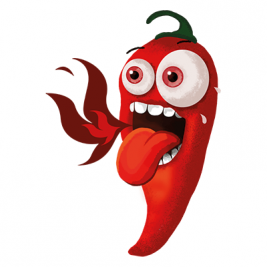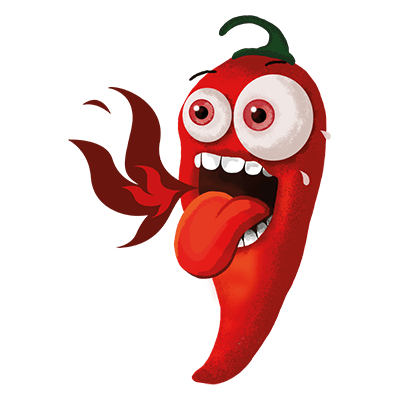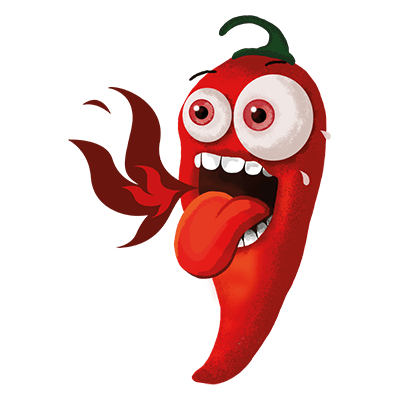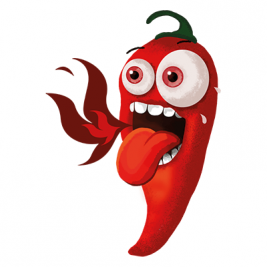 How long will I feel the heat? And is it safe?
The spices you'll find in our chips come from the Carolina Reaper - the queen of chili peppers herself. On the Scoville scale, its hotness is as high as 2,200,000 SHU, which rightly makes it the hottest chilli pepper in the world.
But to make matters worse, we've also added spices from the Trinidad Moruga scorpion pepper.
First aid in the form of milk and bread
Once you eat the chips, you will experience a truly crazy ride that will seem endless. But for your comfort, the worst part will last 5-10 minutes. If that's too much for you, you can try bread and milk. Those two things can ease the intensity of the heat.
Hot Chip Challenge won't hurt you
It may be hard to believe, but eating the world's hottest chip is safe and can't hurt you. However, totally common conditions include blurred vision, breathing problems and lots of sweat. But that's what can happen when you eat any chilli. It's unpleasant, but not dangerous.
The only people who should avoid this challenge are pregnant and breastfeeding women, children, people with stomach problems or, in short, those who are narrowed down by some long-term difficulty.
Why join the Hot Chip Challenge?
The Hot Chip Challenge awaits those who think there is nothing left to surprise them in this area. At the same time, it's a great challenge for individuals who want to taste the power of the world's hottest pepper. Like any challenge, this one is ready to reward one of the brave. All you have to do is enter the competition!
What are the conditions of the competition?
The grand prize of our challenge is a new iPhone. The draw takes place on a regular basis, so everyone has a chance. All you have to do is:
Order our chips
Make a short video of you eating it
Share this video on social media with the hashtag #HotChipChallenge
Nominate two other friends for the challenge
Wait for the final draw to see who wins
Remember, this challenge isn't just about the material prize. Everyone who tries and completes this challenge is a winner. The goal is to push yourself beyond your limits and have fun. That's also why the chips will come to you in a beautifully colored package that's ideal as a gift.
Join the challenge with Hot Chip!
Challenges and attempts to eat the hottest chips are popular all over the world today. Other well-known brands include the American Paqui or JOLOCHIP.
If you are not planning to fly to America but want to have chips in the comfort of our country, then definitely choose Hot Chip. Our chips are indeed the hottest in our country and the proof is more than 250,000 pieces sold across Europe. The popularity is also proven by the challenge videos on YouTube, which have already been seen by over 20 million people.
Want to be one of us? Then don't hesitate and join your friends in the Hot Chip Challenge. We promise you won't regret it. On the contrary, you'll have an unforgettable ride.