Extreme spicy chilli box
Do you want to bring your friend to tears with your gift? With this box you can do it. Only it won't be tears of happiness and emotion but of pain. Let us introduce our box of extra hot chilli products! To lighten things up a bit, we've added some more subtle things like jam!
Heat Level

| | |
| --- | --- |
| | |
| | |
| --- | --- |
| Standard price: | 78,90 € |
| Price incl. VAT: | 69,90 € |
/extreme-spicy-chilli-box-e879.htm
Extreme spicy chilli box
If you know someone who really likes chilli, there's no need to worry about a suitable gift. This is definitely our Extra Spicy Box. It's got everything from the real challenges to the less spicy stuff.
But the centrepiece of this chilli pack is undoubtedly the HOT-CHIP Challenge, which is an extra spicy tortilla chip worth 2,200,000 SHU!!! But this challenge is really only for the strong matadors who have experience with chilli. The chips are so spicy that a glove is required to handle them!
To balance things out, there are also plenty of slightly spicy things in the box. Which actually brings us to the fact that this set is not only a great gift but also a must-have for any kitchen.
If your home is lacking an arsenal of quality chilli products then you should get this set for yourself. Plus, by buying the whole set you get the individual products at a discounted price!
We ship in a HOT-CHIP gift box, which you will receive with the set for FREE.
Package contains:
Are you looking for something with a luxurious taste? Something that will be different from other sauces, and yet it will offer you the hot ride you crave? So stop! Plum chili sauce is something you just have to have in your fridge!
The spice from this pepper surpasses anything you know about hotness. This is a champion, which reaches up to 2,200,000 SHU and is thus the hottest pepper in the world! If you find enough courage, then you have something to look forward to. In addition to extreme spiciness, it also offers a fruity, sweet taste.
Chili powder from this pepper is one of the clear champions. Trinidad Moruga Scorpion attacks the value of 2,000,000 SHU on the Scoville scale, which makes it a real challenge. Its gradual onset and fruity taste are definitely worth the ride.
Do you have a taste for sweet jam underlined by the mild hotness of the finest chilli? Then let us introduce you to our peach jam. It doesn't matter if you use it to prepare breakfast or original desserts. We can guarantee you it will be your new addiction!

1x NAGA BHUT JOLOKIA DRIED PEPPERS 10 G
Challenge fans, get smart! Introducing the dreaded Naga Bhut Jolokia. It reaches up to 1,000,000 SHU on the Scoville scale! This pepper can be used by many daredevils, despite the fact that the high degree of hotness is balanced by a pleasant fruity taste, which is permeated by tones of green apple and apricot.
Ladies and gentlemen, this pepper deserves a round of applause and a spectacular welcome! This is the holder of the title of the world's hottest pepper! On the Scoville scale, it reaches 2,000,000 SHU! And that's not all. In addition to its hotness, it offers a wonderful, rich taste with notes of fruit and chocolate.
Can you feel it? This is the scent of the Caribbean, which is hidden in every package of these flakes. The spices made from this pepper are very popular and it is perfectly understandable. Ideal hotness, blending flavors of tropical fruits and intoxicating floral scent. It's all Habanero pepper.
This edition of medium-hot strips with lime and the famous Habanero pepper will be appreciated by a chilli lover, but also an ordinary mortal. Balanced taste and high-quality composition will ensure a unique experience that you will want to repeat.
Do you want to bite something, but without a strong chili taste, it just has no value for you? Then taste our strips, which are based on the dreaded Trinidad Moruga Scorpion in addition to legumes and proteins. This extremely hot delicacy is here for true connoisseurs!
HOT CHIP is a tortilla chips made from the hottest spices in the world, which bothers even the strongest natures. The HOT CHIP Challenge is a unique experience that most people will remember for a lifetime. The product is great as a challenge among friends, partners or as an original gift.
Dried beef is great in itself. And what if the taste of smoked Jalapeño pepper is added to it! If you are looking for a good, nutritious snack with a large proportion of quality meat, then this goodness should go straight to your basket!
Just as a schnitzel has lemon, so does beef jerky have lime and chilli! If you balance the proportions harmoniously, you'll get a jerky you'll never forget. So don't hesitate to add several to your cart!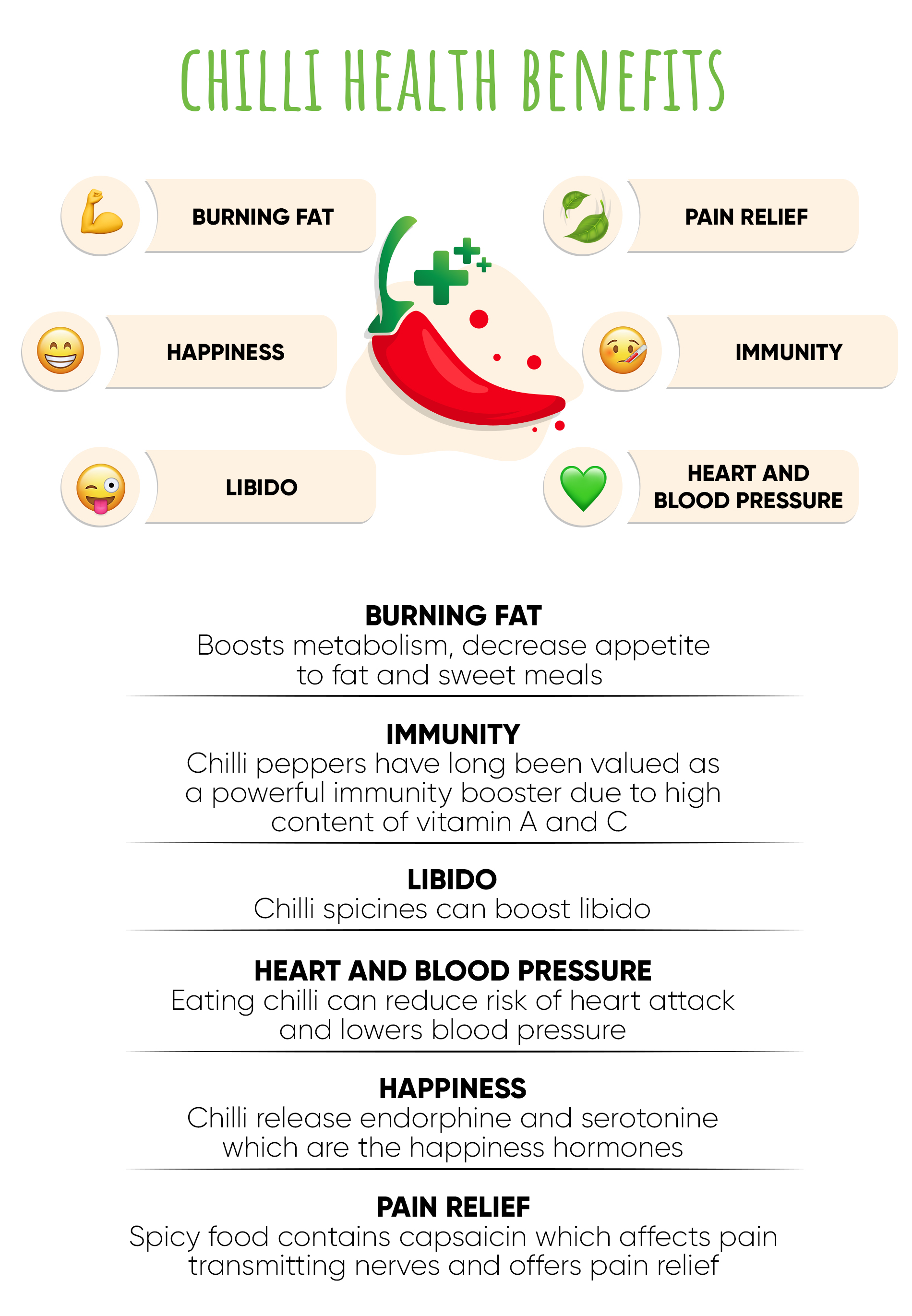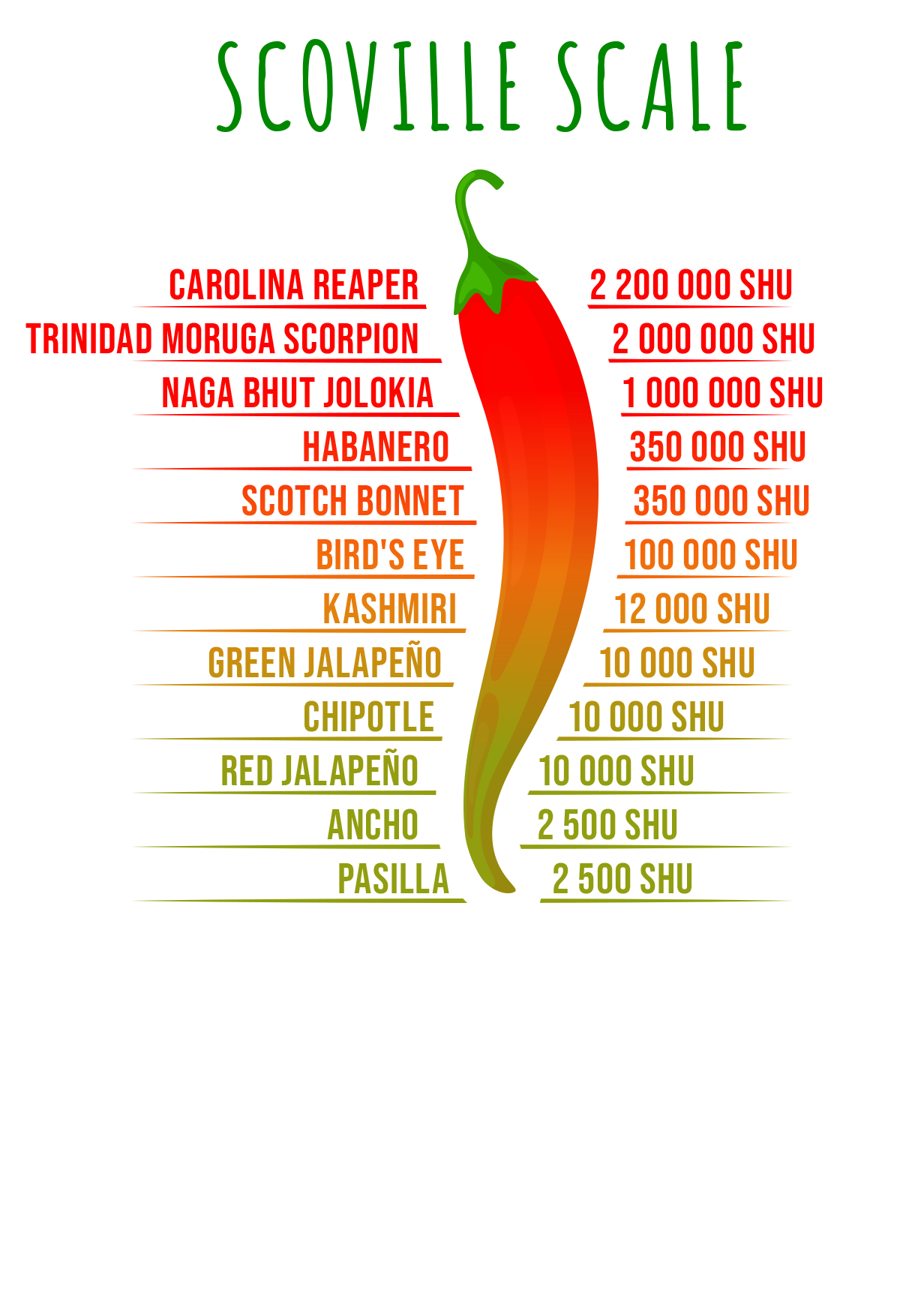 /product-action/increment-product-view-count?productId=879