Many people have found a love for chilli. But not everyone knows its colourful history. So let's take a history and geography lesson today. Where does chilli come from? And why has this crop become such a sought-after thing?
Where does chilli comes from?
The place of chilli origin is the American continent. The first evidence of its existence dates back to 8000 BC and it was widespread from Argentina to the USA. At this time, the rest of the world did not know chilli. But everything changed in the 15th century when Christopher Columbus discovered America.


Pepper over gold
At the time of the discovery of the New World, the spice was highly prized around the world. Among the most prized were cinnamon and pepper. Their price was measured in gold. It was this that led Christopher Columbus to search for this precious spice on the newly discovered continent. Although he didn't find what he was looking for, he discovered something more interesting: chilli.
The name comes from the fact that the tiny fruits of the chilli pepper resembled red pepper. That is also why we find the word pepper in its name.
Later on, it became clear that, in addition to its great taste, chilli also has many health benefits.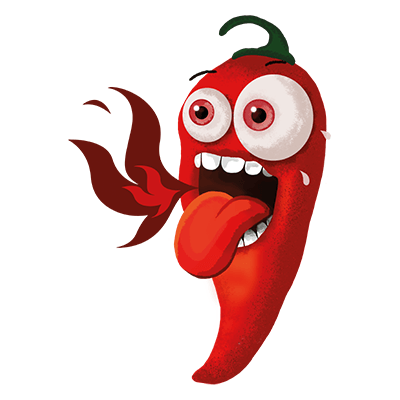 From ornamental plant to delicacy
Thanks to its beautiful appearance, the chilli has long been seen as an ornamental plant. It was mainly planted around monasteries and its fruits caught the attention of the monks. They began to substitute it for rare pepper in cooking.


Rapid expansion of chilli peppers
In the 16th century, interest in chilli began to grow rapidly and the pepper spread all over the world and to such distant places as China, India, Pakistan, Africa, Thailand, Turkey, the Middle East and then all of Europe.
In many places, the pepper found such a stable and strong place that it took a very long time to identify its place of origin.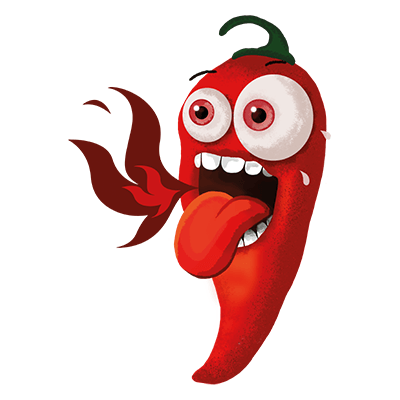 Why is chilli so popular?
Unfortunately, the answer to this question is not clear. We love food for its taste. But hotness is not a taste in the true sense of the word. Certainly not as a sweet, salty or sour taste.
People can get attracted to unpleasant tastes. Coffee is an example. But coffee, like tobacco, contains an addictive ingredient. Capsaicin (the pungent ingredient in peppers) cannot do that. That's why its popularity is so fascinating.


Overcoming limits
The most logical explanation for why people like chilli is this: they like to push their limits and expose themselves to "horror" that is not actually dangerous. Some people like to watch scary movies, others like to skydive, and then there are those who enjoy the pain caused by capsaicin.
​Fall in love with chilli with HOT CHIP
No matter why you love chilli. Because every reason is the right reason. Chilli is simply a unique thing. The proof is how quickly and systematically it has conquered the world. We love it too. That's why you'll find only the best varieties and specialties in our range.